My sweet, sweet friends, have struck again!
First, allow me to backtrack: A few months ago, I can't recall exactly how, it was revealed to me that our last name, Kautz, comes from an old German word for owl. (Specifically, the screech owl, which amuses me.) So I got the idea that it would be fun to have some owl elements in the baby's room, and I told the girls about it. A few weeks ago, my friend, Elena, and I found a cuuuute owl stuffed animal by
handmade maggie
at a local boutique called
Textures
, and she insisted on buying it for what she's been calling our "little owlet." (I didn't have time to blog about it then because we were in the throes of Studio, but it's precious!!!!)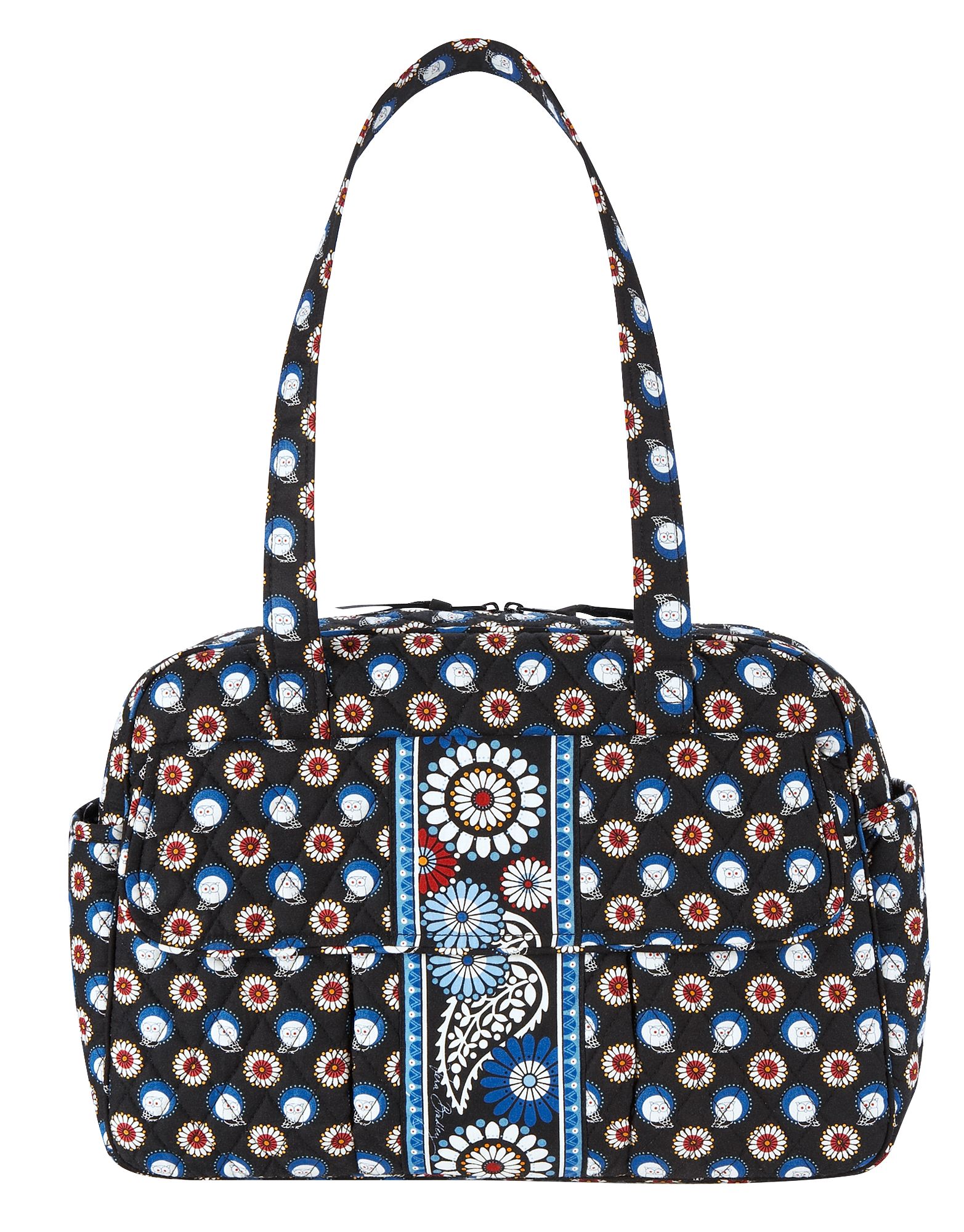 Fast forward to today: While sitting on the sofa, there was a knock on the door, and to my surprise, the UPS man had delivered a box from Vera Bradley. A surprise birthday present, and from Vera, no less! I was completely and totally shocked. When I opened the box and saw that the tag said "Baby Bag," I began to tear up. By the time I tore off the tissue paper and saw that the bag had little owls on it, I was full-on crying! Jessie and Lani had gone in together to buy me the Night Owl Baby Bag for my birthday - I didn't even know it existed! It's so cute, and it has all these pockets (11, to be exact. I counted!) to keep all the important baby essentials, plus the inside has a waterproof liner AND there's a matching changing pad. It's absolutely perfect!
I can't believe how lucky I am to have such great friends and that they're so excited for us - especially since they are all at such different stages of their lives than I am (I'm the "old lady" of the group.) I'm so happy that they share my excitement and haven't gotten tired of the baby talk - yet! Thanks, girls! I love you!